A powerful combination of pure oils blended to heal the skin from infections and irritations like acne; eczema and psoriasis, while fading scars and blemishes. This elixir is formulated to work into the deepest layers of the skin for a clear
and healthy complexion.


Regular price
$62.00 USD
Sale price
$52.00 USD
Unit price
per
Sale
Sold out
View full details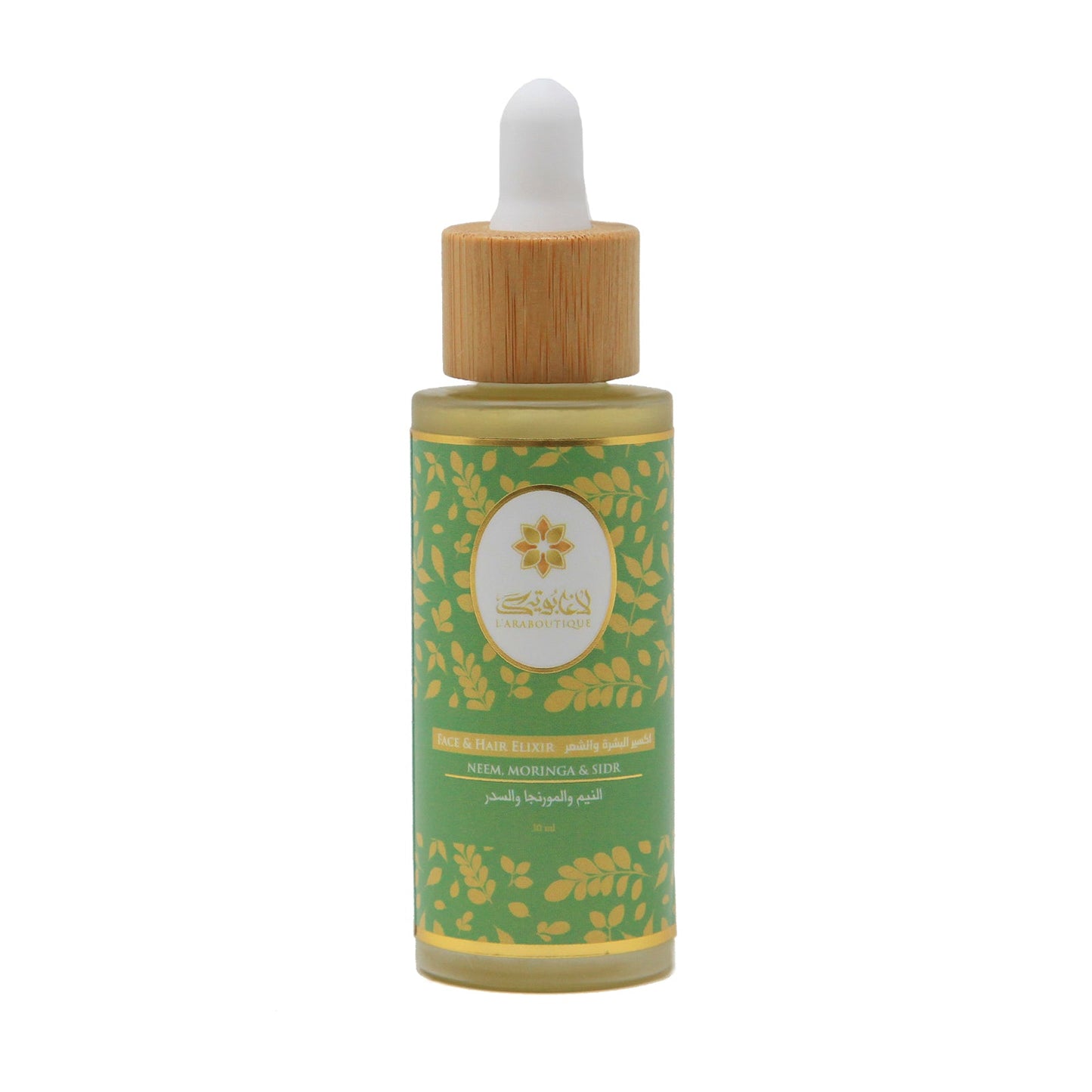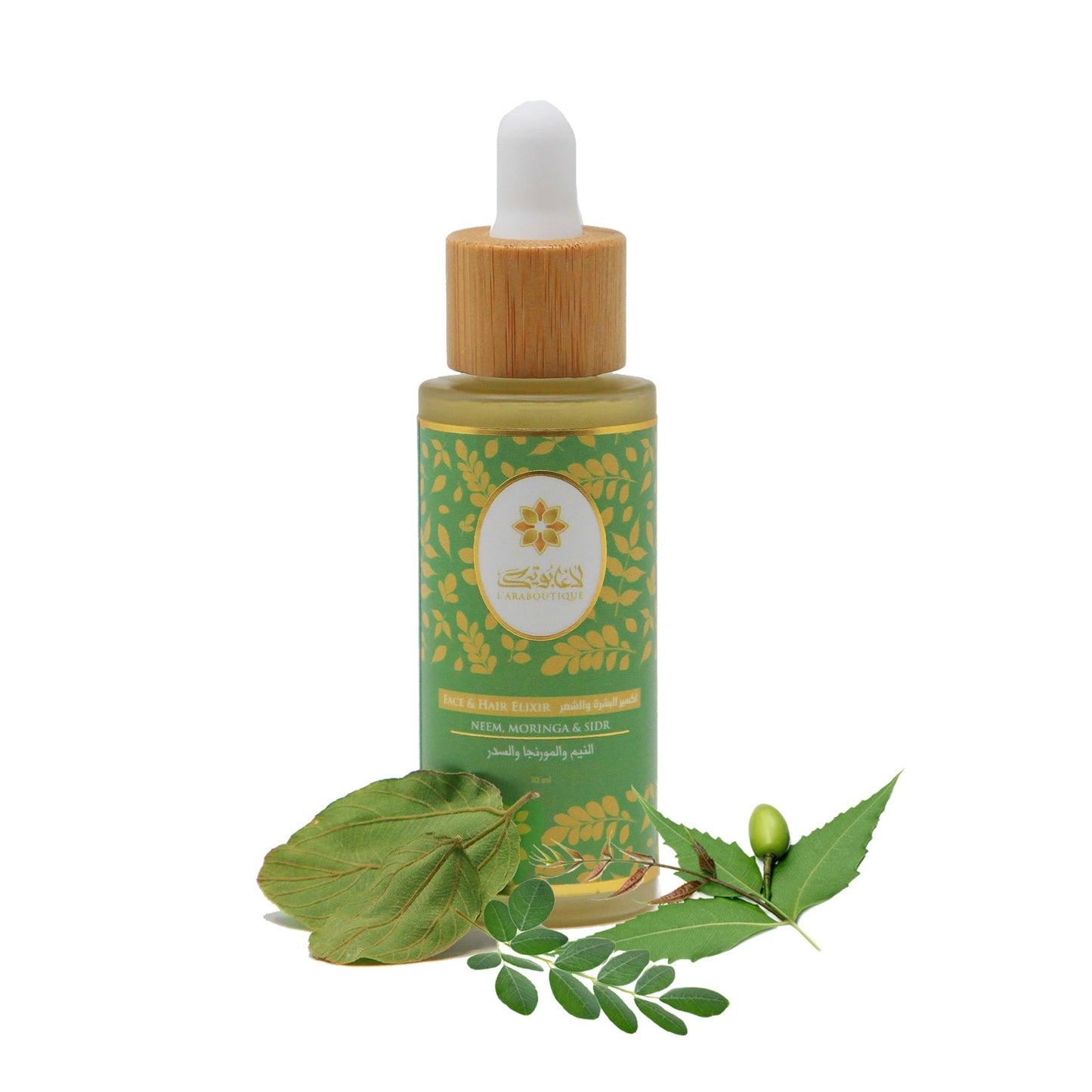 Full ingredients
Prunus amygdalus dulcis oil (Extra virgin sweet almond oil), Triticum vulgare germ oil (Wheatgerm oil), Tocopherol (Pure vitamin E oil), Moringa oleifera leaf extract (Organic Saudi Arabian moringa leaves), Zizyphus jujuba leaf extract (Organic Yemeni and Saudi Arabian sidr leaves), Azadirachta indica leaf extract (Organic Saudi Arabian neem leaves), Ocimum basilicum flower/leaf extract (Pure and organic basil oil).
How to use
Add a few drops of this hydrating and nourishing face serum oil and massage it into your skin before you apply other products and before you go to sleep.
Full product description
Anchored in Middle Eastern homeopathic science, this powerhouse trio of pure oils have been used through the ages as an elixir of radiant and youthful skin. The beautiful earthy aroma and silky texture takes you on a journey to discover this timeless beauty secret, restoring a healthy complexion.
Important information
Carry out a small patch test on your wrist before using this product, incase you get an unlikely reaction to it.
Store in a cool and dry place away from heat and direct sunlight.
This product is suitable for vegans.
This product contains sweet almond oil and may not be suitable for people with nut allergies.
Avoid contact with the eyes.
If you experience any itchiness, redness or an allergic reaction stop using the product immediately and consult a doctor. For external use only.
Period After Opening: Use this product within 6 months of opening the bottle.
Handmade in the United Kingdom.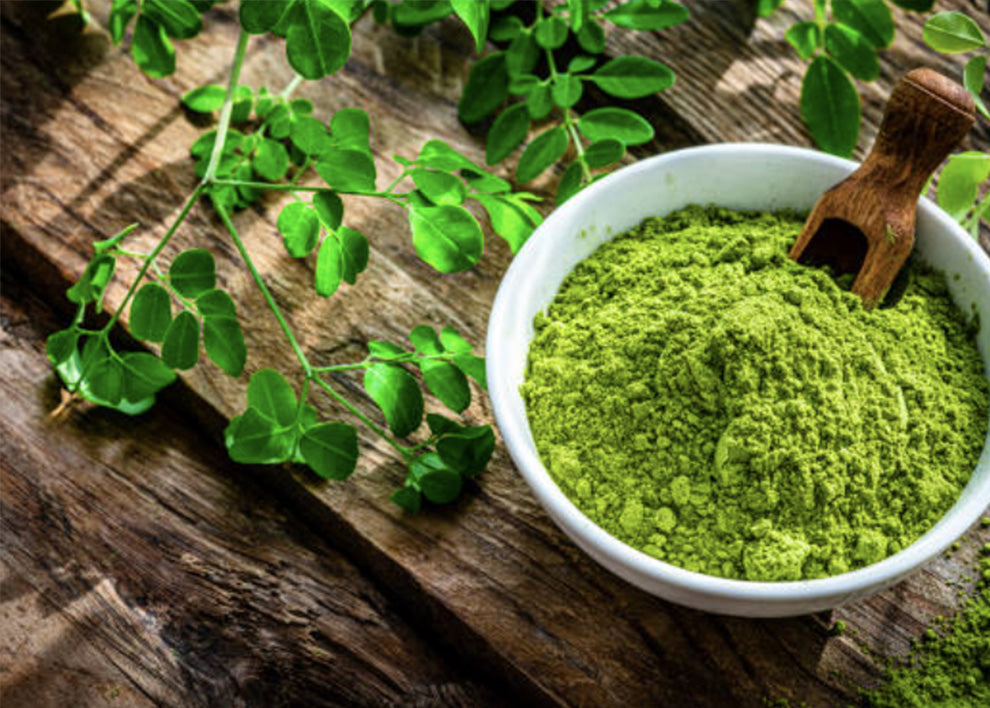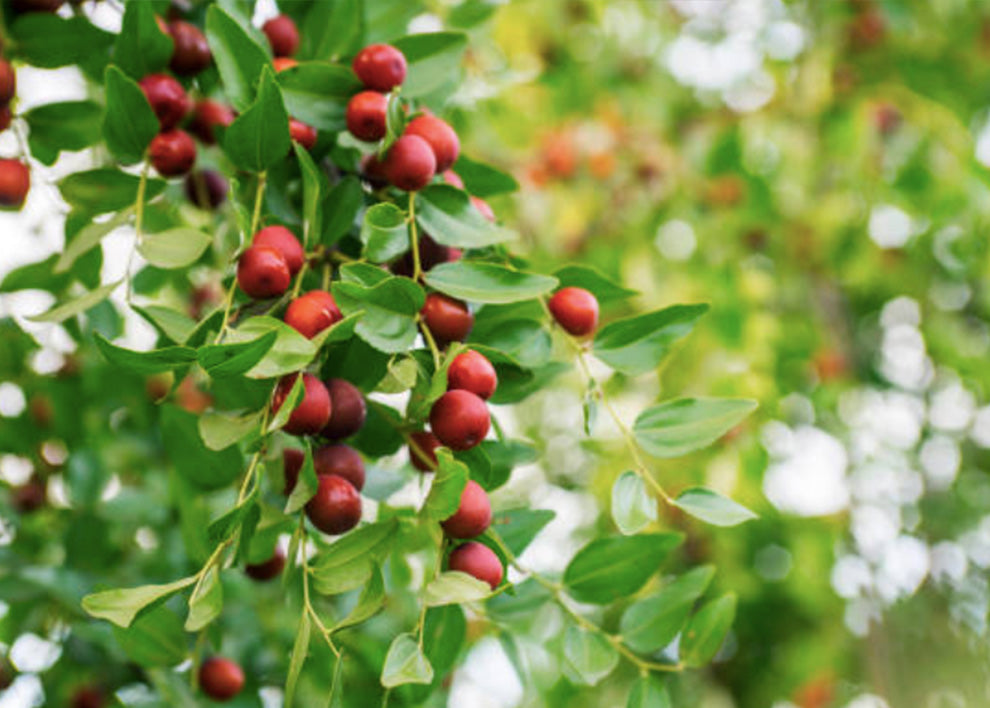 L'Araboutique®
Natural & organic skincare products handmade with ancient Arabian ingredients & Saudi mineral water