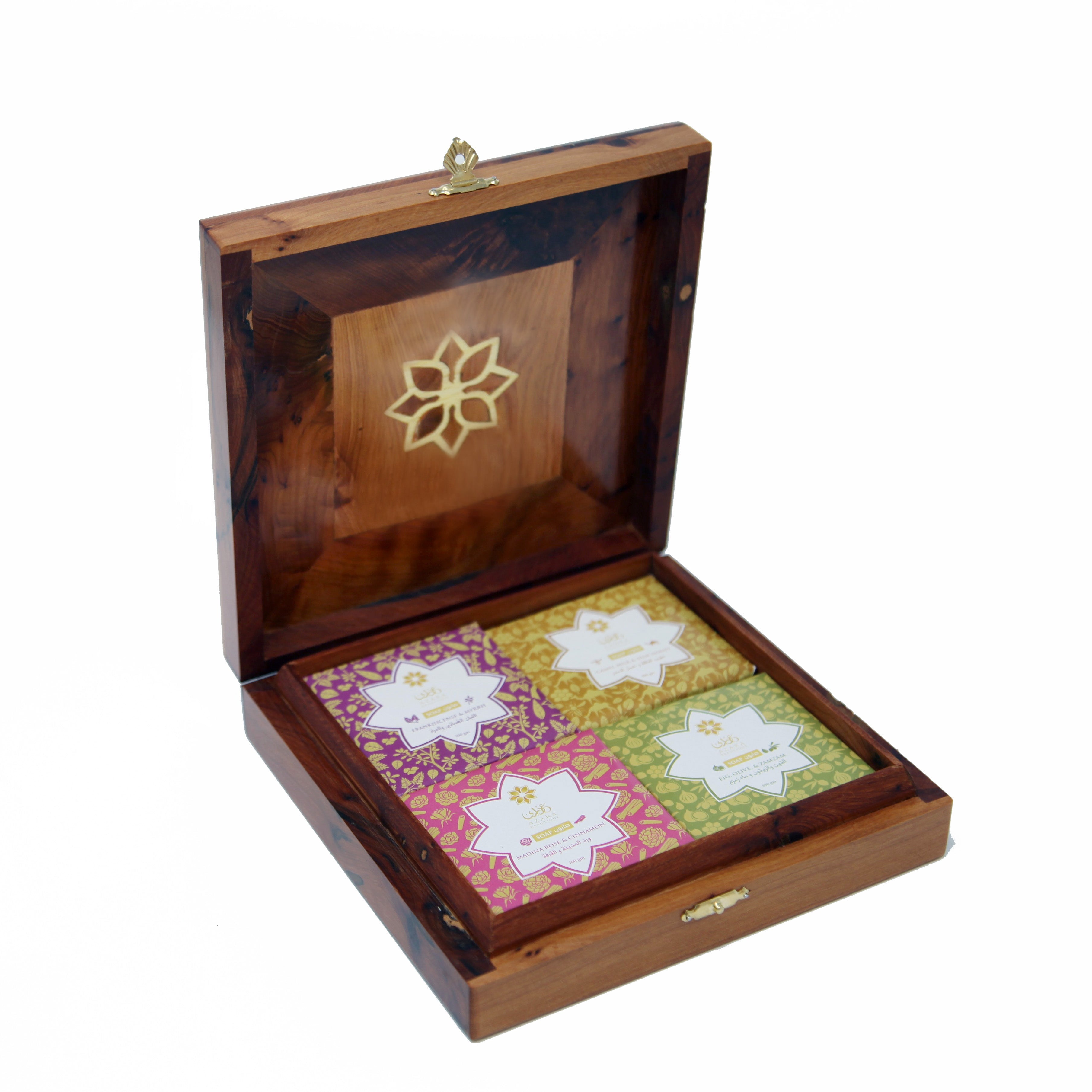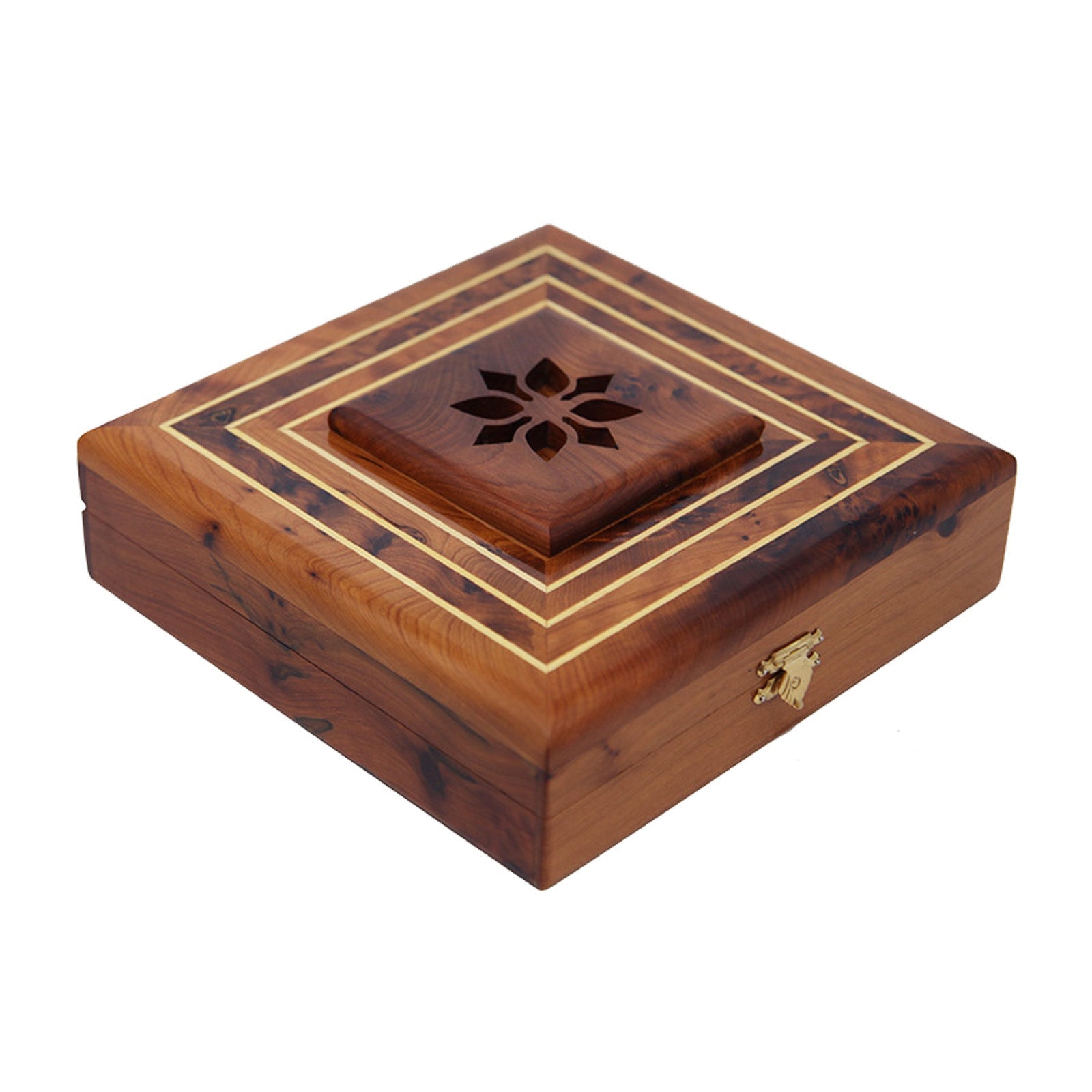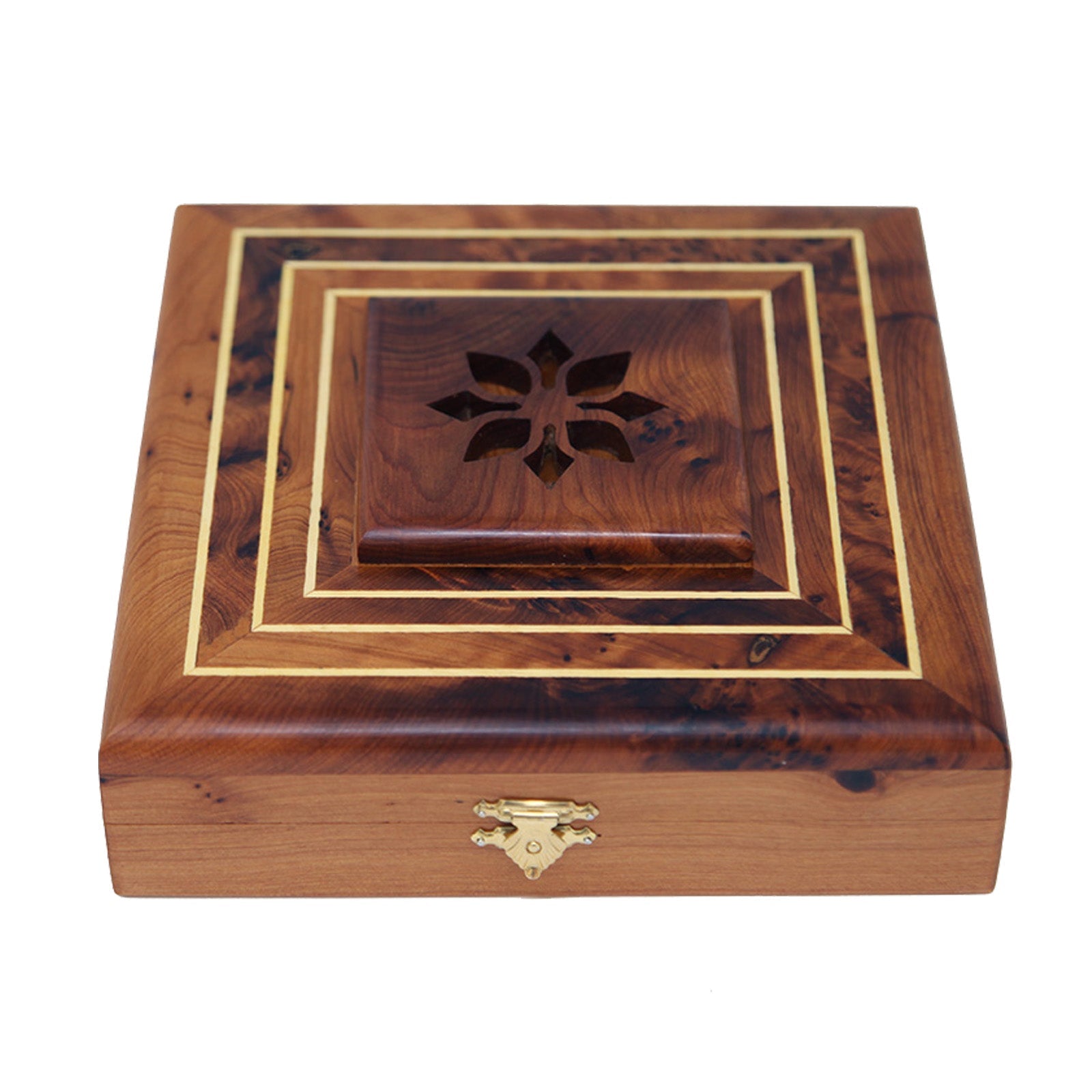 The Small Deluxe Arabian Soap Box
These beautiful boxes are very dear to us and hold a high level of sentimental meaning and value for they have been individually handmade by men and women from a small Moroccan village. The impressive traditional skills of carpentry using the root of the dark Moroccan Arar wood that is indigenous in the Essaouira region of Morocco, have been passed down from generation to generation. Each box has been made with great happiness, love and care for you to gift it to your loved ones. We particularly loved their enthusiasm and creative efforts in creating our logo, rather than stamping it in the box, in order to preserve their engraving skills. It's strong woody fragrance and luxuriously smooth finish makes it a long-lasting and wonderful gift for a family or any soap lovers.

Let us know in the box below if you would like us to add a gift tag and handwritten message to this item.